Here, you`ll meet and work with profesional players and FIBA coaches with international careers.
Basketball is quite popular in Serbia, and it represents a symbiosis of psihical and mental capability all around the world. To succeed in sport,you need to work on both – sportsmen are athletes as well as strong personalities.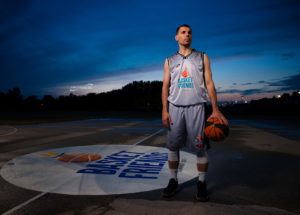 We gathered a team of experienced profession- als who'll work with you on improving all elements of the game. Their knowledge and expertise will help you find your way quickly and easily.
Welcome!!!!