On Tuesday, 12th July, our first "Basket Friends" camp was over. On that hot July's day the last matches were played, free throws were shot, training and hanging around with friends were over, and all that in front of a large audience who followed everything from the first day.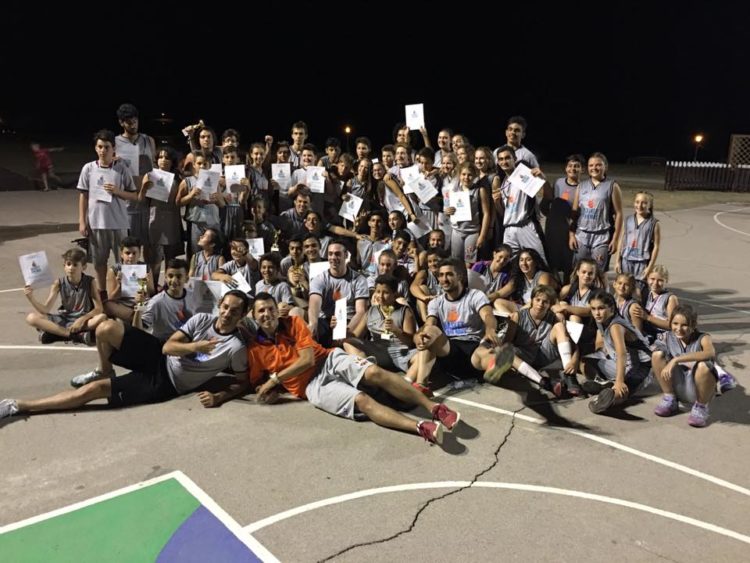 The first camp was organized to work in two shifts, each lasted 9 days. The first shift training and activities were reserved for  children aged 8-15  from Novi Becej and its surrounding. In the second part of the camp young basketball players from Iran, Romania, Hungary and Cyprus gathered together with several young players from Serbia.
Many famous basketball players visited the camp: Zoran Erceg, Marko Sutalo, Elmedin Kikanovic, and on the last day of camp , Danilo Mijatovic, a professional basketball player who are now in the MZT Skoplje. They had nothing to complain about. Zoran Erceg was the most emotional because he came from Novi Becej and he started his successful career right here.
Regardind the organization, Zlatko Jovanovic, the chief organizer, summarized everything with these words:
"Frankly, I think everything went just fine, considering this was our first year and everything was  new, for me, the town… It was great! Kids were happy! I hope we achieved what was the most important! Participants had everything they needed: quality training (every day, two times a day), swimming pool, small excursions… As I said, everything went fine."

"Nevertheless, we finished one camp but the hard work is in front of us because when a camp is over you should start planning a new one immediately," Zlatko pointed up.
Sasa Maksimovic, Mayor of Novi Becej municipality, gave us the support by complimenting our camp, evaluating it as a good sport's promotion and opportunity for children and teenagers to gather in one place. He said that local government will help the camp in the following years so it can become the tradition in the town on the river Tisa, which is also a great wish of the organizers.
And in the end, the greatest recognition came from those who were part of this, our camp participants, who were sad to go home wishing for just one more day.